Let's all raise a slice because SOURCE and its impeccable wood-fired pizza (one of the best pizzas in Boston) will be coming to Time Out Market Boston in March 2022!
First opening its doors in Harvard Square during the pure chaos of the pandemic in 2020, SOURCE instantly won the hearts (and stomachs) of locals with its Neapolitan-style pizza—and it's not too hard to figure out why.
The name SOURCE isn't just some jazzy moniker here; owner Daniel Roughan and executive chef Brian Kevorkian have essentially established it as their motto. The seasoned duo have made it their mission to source fresh ingredients from local farmers and food purveyors for all of their dishes, and their pizza is no exception.
While the toppings that grace SOURCE's selection of pies sing sweet symphonies of flavor, the true scene-stealer time and time again is their dough. Made everyday using their very own "sister" sourdough starter, their dough lends itself to perhaps the most spectacular crust found throughout Greater Boston: a creation boasting perfectly charred bubbles that's somehow simultaneously crispy yet chewy.
Up until now, loyal downtowners have had to make the pilgrimage over The Charles and into Cambridge to get their SOURCE fix. However, once this modern pizza pub opens its outpost at Time Out Market, Bostonians and visitors alike will be able to find all of their favorites right here in The Fenway.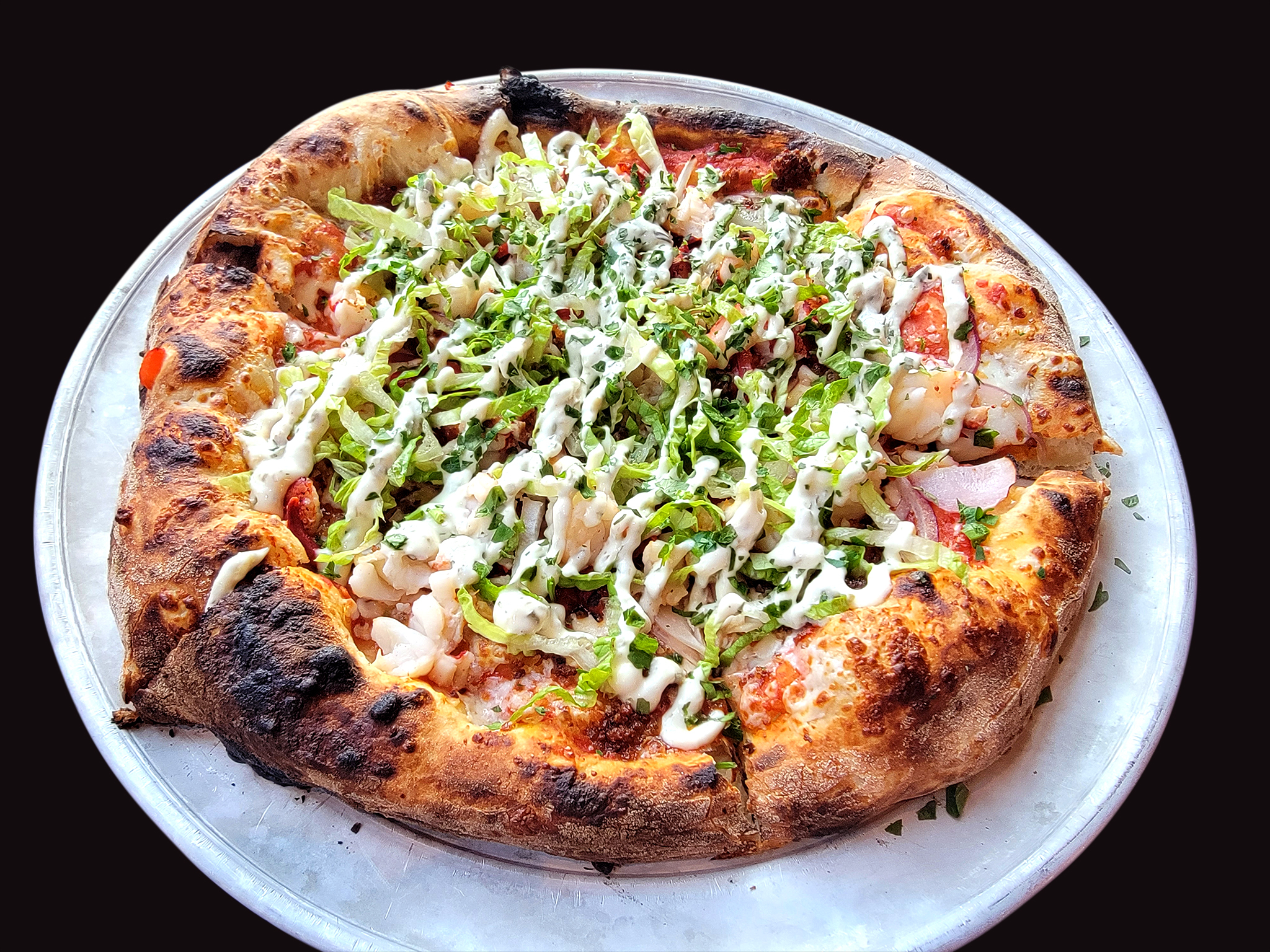 Amongst the menu items that will be featured at 401 Park Drive: SOURCE's famous Pepperoni Pizza, which looks just as amazing as its tastes, thanks to its mosaic of meat cups, charred red onions and a vin cotto drizzle; as well as its vegetarian dream, the Tuscan Kale, topped with roasted maitake mushrooms, goat cheese and Mike's hot honey. In the spirit of its new Time Out digs, the kitchen will also be offering The Fenway, which will be loaded with smoked ricotta, sweet sausage, red onion, confit potatoes, eggs and garlic truffle aioli, in addition to the Time Out-exclusive "Get Tha Lobstah Kid," a medley of Maine lobster, bacon, red onion, roasted peppers, tartar sauce and lettuce.
Classics and new signature pies aside, guests will also be able to build their own pizza by customizing either a Margherita or New York-style base with their personal selection of toppings. And eaters who honestly can't get enough of that crust can convert any of the spot's house pizzas into a calzone for more doughy delight.