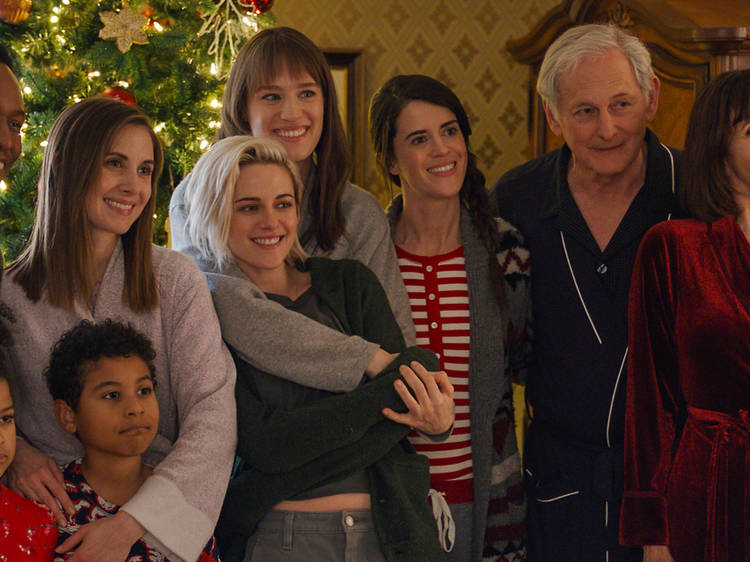 Happiest Season
This year has given us a number of unexpected offerings, but a queer Christmas film is not one we saw coming. Co-writer and director Clea DuVall's Happiest Season follows a lesbian couple, Harper (Mackenzie Davis) and Abby (Kristen Stewart), as they head to Harper's family home to celebrate the festive season. It's only halfway through the car journey there that Harper reveals quite a fairly important detail to Abby: she hasn't come out to her straight-edged, conservative family. Abby, whose plans to propose to her girlfriend over Christmas are scuppered, finds herself taking on the role of Harper's straight roommate. Cue chaos.  Quite literally made for the role of the awkwardly charming lesbian, Stewart shines as we watch Abby navigate Harper's overly competitive family and reckon with the slow realisation that the woman she's fallen for turns into a closeted high-school mean girl when she's back in her hometown.  Alongside the classic holiday high jinks, Happiest Season promises humorous explorations of personal authenticity, family dynamics (both biological and chosen) and the complexities of queerness. However, it doesn't quite manage to tick all those boxes and throws you into darker ethical quandaries than you might expect from a festive flick. Most of these – such as Harper's stream of selfish and questionable decisions – are left barely explored or even acknowledged. You'll find yourself frustratedly gesturing towards the screen – particularly if you're a queer viewe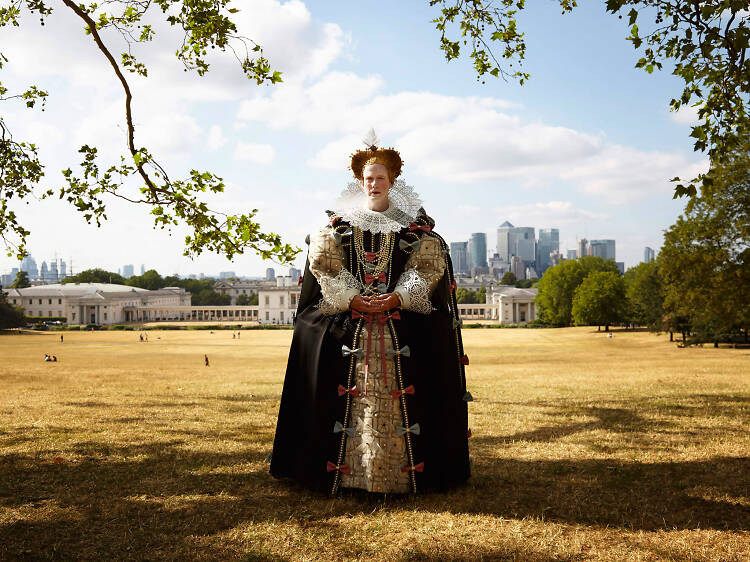 Elizabeth I: Construction of an Icon
Just when you thought that London couldn't take on any more drag queens, the mother of them all deigns to grace us with her presence. No, not RuPaul – Elizabeth I. This Friday, performer Christopher Green will be lacing up in regal garments based on the famous 'Armada Portrait', donning a ginger wig and tackling the role of the original Liz for the one-off performance piece 'Elizabeth I: Construction of an Icon'. Starting at 10.45am at the Queen's House – site of Greenwich Palace, where the monarch was born in 1533 – the 'Queen' will cruise upstream on a Thames Clipper and proceed in state from the London Eye to the National Portrait Gallery, accompanied by 'ladies of the bedchamber' – members of the Amies Freedom Choir, survivors of human trafficking who use their music to raise cultural awareness. On arrival at the NPG, 'Elizabeth' will be viewing her portraits and posing for a life drawing session with her loyal subjects. Between the costumes, the pomp, the powerful message of the choir and the whole performance, you won't ever have seen anything like this before.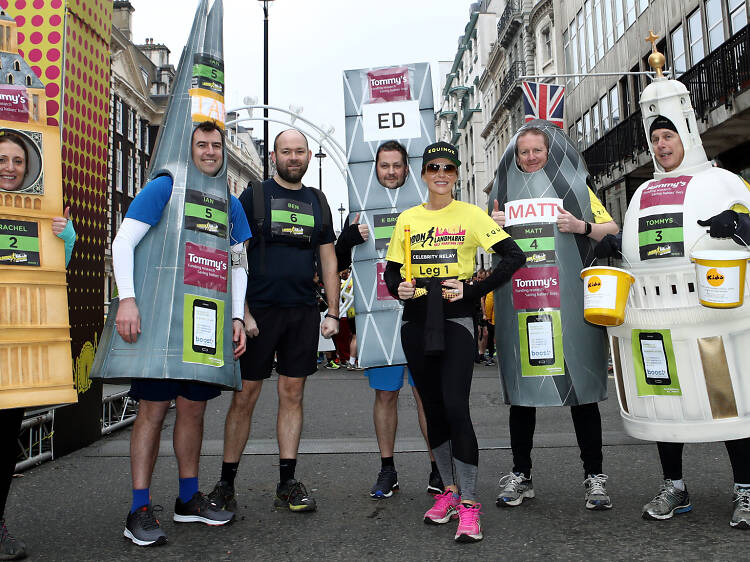 London Landmarks Half Marathon
Opportunities to work up a sweat on the London tourist circuit are usually limited to queuing for Madame Tussauds in July. But the London Landmarks Half Marathon offers a chance to check out the sights, get some exercise and raise money for charity. Founded in 2018, it's the only half-marathon to go through both the City of London and Westminster on closed roads, giving runners a unique route past icons such as Big Ben, St Paul's Cathedral and the London Eye. For spectators, it's a great day out with plenty of race-day entertainment. Catch performances from singers, dancers and musicians, take a free guided history tour, discover under-the-radar sites like the house where the Gunpowder Plot was hatched and meet some historic and fictional Londoners, with a tribute to the world of Harry Potter. It's a one-day transformation of central London, and you can enjoy it even if you couldn't run a bath.