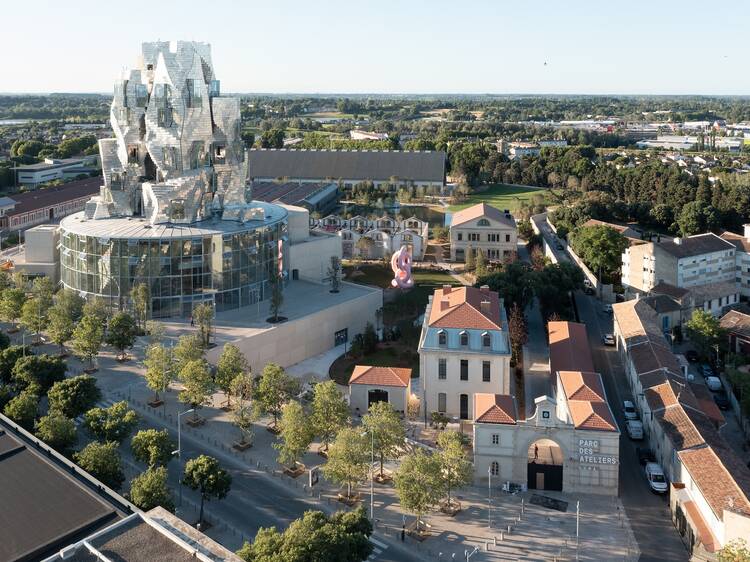 Photograph: Iwan Baan
The breakout star of Arles (Provence's 2022 capital of culture) is LUMA (pictured), a buzzing arts district packed with multimedia exhibitions and art installations. The pinnacle is Frank Gehry's impressively high tower, made of 11,000 metal panels designed to evoke Vincent van Gogh's starry night (the painter completed his legendary sunflower series in Arles in the 1880s). Another must-visit is the Carrières des Lumières, an immersive art experience in a quarry where works by artists such as Cézanne and Kandinsky are projected onto the immense limestone walls.
The perfect day: Amble through medieval alleys surrounding the Roman amphitheatre, then pig out at the largest street market in Provence. Round off your day at new zero-waste restaurant Le Réfectoire.
Plan your trip: Visit July to September during Les Rencontres de la Photographie for pop-up bars, food trucks and world-beating photography exhibitions. —Alex Ledsom