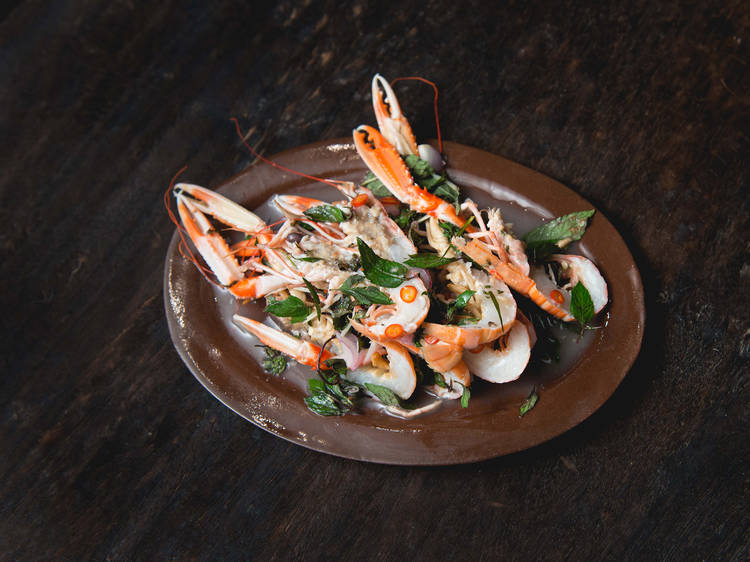 Price: Mid-range
When to go: When your funds are running low but you still want to eat exciting food – go with a group to taste as much as possible.
What to have: The superbly tender, Myanmar-spiced short-rib curry is a true crowd-pleaser; or snap up any of the nightly specials.
If you like Kiln, you may like…
Smoking Goat, The Begging Bowl
Self-taught chef Ben Chapman played a whopper of a hand with his first solo gaff, Smoking Goat; this second venture is a continuation of the Thai barbecue theme. Kiln is a little less dive-y than its sibling. Instead, its simple, stripped-back looks work perfectly with the Soho setting and the style of cooking. Quality, Brit-sourced meat and fish are chargrilled over embers, Thai-style, and served with the fiery, flavour-packed sauces typical of rural Thailand – sit up at the counter to watch the chefs and furnaces in action.